View Webinar
Watch on-demand now to learn how the microbiome impacts bird performance.
This two-part series is designed to help participants understand what the poultry microbiome is, how the microbiome positively or negatively impacts performance, and how to manage it to optimize gut health and mitigate risk. Featured speakers include Dr. Timothy Johnson, Diamond V, and Doctors Rob Payne and Jean de Oliveira, Cargill Animal Nutrition.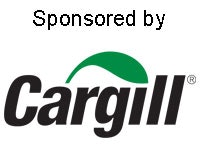 WHAT YOU'LL LEARN:
Gain a deeper understanding of what the poultry microbiome is.
Learn how the microbiome impacts bird performance.
Understand its impact on processing value and food safety.
Get introduced to new tools to assess and manage poultry gut health to proactively mitigate risk.
This webinar is sponsored by Cargill and presented by Feed Strategy, WATTPoultry, and WATT Global Media.
---
Speaker Info:
Dr. Rob Payne, Director of Poultry Nutrition and Technical Services at Cargill Animal Nutrition, North America
Dr. Rob Payne is the Director of Poultry Nutrition and Technical Services for Cargill Animal Nutrition – North America. Rob is a native of Smyrna, Tennessee, and currently resides with his family in Sunset, Louisiana. Rob received his B.S. (1997) in Animal Science from Middle Tennessee State University and his M.S. (2000) and Ph.D. (2004) in non-ruminant Nutrition from Louisiana State University. In his current role, Dr. Payne leads a team of nutritionists who are responsible for developing and executing customer-focused nutrition and technical service strategies that enable CAN-NA to deliver industry-leading applied nutrition solutions to our customers. Prior to joining Cargill, Rob spent more than 15 years in various nutrition, marketing, and technical roles for Elanco Animal Health and Evonik Animal Nutrition. Rob has been an invited speaker at multiple key industry conferences around the world, and he has 20+ peer-reviewed papers published in high-impact and internationally recognized journals. He is an ad-hoc reviewer for several peer-reviewed industry journals, as well as, served on the editorial boards for the Journal of Animal Science and the Poultry Science Journal. Rob is an active member of the Poultry Science Association, the American Society of Animal Science, and the American Registry of Professional Animal Scientists. He also serves as adjunct faculty at LSU and sits on the North American Board of Directors for the Digestive Physiology of Pigs Symposium.
Dr. Timothy Johnson, Director of Poultry Research and Technical Support at Diamond V
As Director of Poultry Research & Technical Support at Diamond V, Dr. Tim Johnson is responsible for the company's global poultry research program, working with Diamond V field teams and advancing the company's presence in poultry markets worldwide. Prior to joining Diamond V, Dr. Johnson was a Professor in the College of Veterinary Medicine at the University of Minnesota for 13 years. There, he generated more than $7 million in grants for research, resulting in more than 100 peer-reviewed publications, along with over 8,600 citations, related to bacterial pathogens of poultry and humans, the microbiome, and antimicrobial resistance. Dr. Johnson is based in Spicer, Minnesota. Dr. Johnson received his Bachelor's and Ph.D. degrees from North Dakota State University in Microbiology and Molecular Pathogenesis, respectively. His postdoctoral research at Iowa State University focused on avian pathogenic Escherichia coli, one of the most important bacterial agents of disease in commercial poultry. His collective competencies lie in mitigation of antibiotic resistance in poultry, microbiology, pathogen genomics, and preventive veterinary medicine.
Dr. Jean de Oliveira, Animal Science Research Manager at Cargill Animal Nutrition
Dr. Jean de Oliveira, Ph.D., Research Manager at Cargill Inc., graduated in Animal Science at University of Sao Paulo State (UNESP) in 1998, received an M.S. in Monogastric Nutrition at Federal University of Vicosa (UFV) in 2002, and obtained a Ph.D. in Nutrition and Biotechnology in 2007 from North Carolina State University. During his 13 years of industry research experience, Jean dedicated a great portion of those developing tools to make poultry intestinal microbiome analysis accessible for routine use in research and commercial applications. His current focus is on supporting these tools as they are deployed across the world and working in multi-species projects evaluating new methodologies for practical application of 'omics' data in animal nutrition and health.
View Webinar