View Webinar
Watch on-demand to continue to build knowledge of the microbiome.
In the second part of this webinar series, participants will expand their knowledge of the poultry microbiome, understand the impact of the microbiome on food safety, and learn how producers can use digital tools. Featured speakers include Dr. Steve Ricke, University of Wisconsin-Madison, and Doctors Rob Payne and Henk Enting, Cargill Animal Nutrition.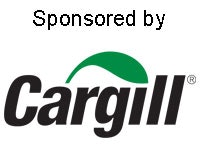 WHAT YOU'LL LEARN:
Continue to build knowledge of the microbiome and its connection to bird performance.
Further understand the microbiome's impact on processing value and food safety.
Take a closer look at the role of digital tools in assessing poultry gut health and mitigating risk.
This webinar is sponsored by Cargill and presented by Feed Strategy, WATTPoultry, and WATT Global Media.
---
Speaker Info:
Dr. Rob Payne, Director of Poultry Nutrition and Technical Services at Cargill Animal Nutrition, North America
Dr. Rob Payne is the Director of Poultry Nutrition and Technical Services for Cargill Animal Nutrition – North America. Rob is a native of Smyrna, Tennessee, and currently resides with his family in Sunset, Louisiana. Rob received his B.S. (1997) in Animal Science from Middle Tennessee State University and his M.S. (2000) and Ph.D. (2004) in non-ruminant Nutrition from Louisiana State University. In his current role, Dr. Payne leads a team of nutritionists who are responsible for developing and executing customer-focused nutrition and technical service strategies that enable CAN-NA to deliver industry-leading applied nutrition solutions to our customers. Prior to joining Cargill, Rob spent more than 15 years in various nutrition, marketing, and technical roles for Elanco Animal Health and Evonik Animal Nutrition. Rob has been an invited speaker at multiple key industry conferences around the world, and he has 20+ peer-reviewed papers published in high-impact and internationally recognized journals. He is an ad-hoc reviewer for several peer-reviewed industry journals, as well as, served on the editorial boards for the Journal of Animal Science and the Poultry Science Journal. Rob is an active member of the Poultry Science Association, the American Society of Animal Science, and the American Registry of Professional Animal Scientists. He also serves as adjunct faculty at LSU and sits on the North American Board of Directors for the Digestive Physiology of Pigs Symposium.
Dr. Steve Ricke, Director of Meat Science & Animal Biologics Discovery Program and Professor of Animal and Dairy Sciences at University of Wisconsin- Madison
Dr. Henk Enting, Senior Technology Lead at Cargill Animal Nutrition
View Webinar