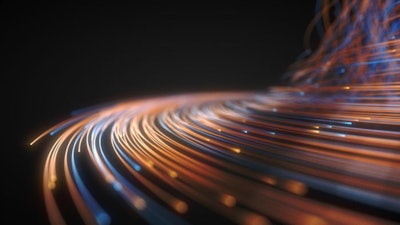 Sensor technologies improve safety in the feed mill, feed manufacturing and ensure efficient feeding systems.
4B Components | Industrial ethernet node (IE-Node)
Remote sensor interface for PLCs and automation systems
CSA Class II Div 1 for U.S. and Canada, ATEX and CE for Europe
Selectable high-speed EtherNet/IP, PROFINET or Modbus TCP/IP
Up to 16 sensor inputs per IE-Node and 4,000 sensors per network
BinMaster | FeedView Inventory Management
Organizes everything swine, poultry and dairy operations do with feed inventory in one simple software
Battery-powered bin level sensors eliminate climbing bins, manual measurements and spreadsheets, saving time and money
View current feed levels, get automated email or text alerts, place orders with the mill, manage deliveries and generate reports on a phone, tablet or PC
Eliminate feed shortages, reduce feed waste, proactively prevent feed shortages and avoid late delivery charges
BinSentry | Feed Ordering Automation Platform
Reliable 3D Sensor delivers accurate on-farm inventory level data
A centralized, intuitive software platform automates all your feed ordering, monitoring and tracking tasks on an easy-to-use dashboard
The platform can be used even if feed bins aren't equipped with our sensor
BinSentry's platform integrates with many of the leading software that mills already use for efficient resource and production planning
Electro-Sensors Inc. | ST420-LT shaft tachometers
Stainless steel, loop-powered analog shaft tachometer
No end-user calibration
18mm in diameter compact and rugged
4-20mA analog signal directly proportional to the pulse frequency
Accurately and simply monitor rotating shaft speed in industrial applications
Hydronix Ltd. | Hydro-Mix XT-EX
Designed to measure moisture in flowing bulk solids such as animal feed, grain, rice, pulses and liquids
Easily installed in ducting, conveying and mixing systems
Moisture measurement sensor certified for use in ATEX, IECEx and NEC/CSA hazardous locations (dust)
Suitable for Zone 20 process environments (Zone 21 external to process)
Monitor Technologies LLC | Dust monitors
DustAlarm ES and DustTrend ES broken bag detectors and dust emission trend monitoring systems now with hazardous location approvals
Repeatability not affected by variations in relative humidity, process temperature or pressure
AC Triboelectric technology filters out noise and provides accurate dust measurement
Easy auto set-up function
Externally viewable bi-color LED indication on ordinary location units
---
Announcing the Feed Mill of the Future digital supplement
In January 2022, WATT's feed brand's Feed Strategy and Feed & Grain magazines join forces to launch the monthly Feed Mill of the Future digital supplement. Each edition aims to provide animal feed industry stakeholders with forward-looking content, market insights and a spotlight on the leading-edge technologies shaping the global feed industry of tomorrow.
Subscribe today! https://bit.ly/3dWzow7