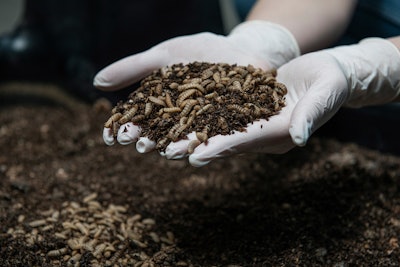 PARIS TSITSOS
Following up on a sold-out inaugural event last year, the 2024 Feed Mill of the Future Conference will bring together industry leaders to share their leading-edge insights spanning feed production, new technologies and animal nutrition.
Keynote speaker, ADM Animal Nutrition's vice president of creation design and development, Milan Hruby, will kick off the event with an exploration of Scope 3 life cycle assessments (LCAs) in feed production, tying together the elements of the conference's theme, "How efficiency, innovation and sustainability will shape the feed industry of tomorrow." He will take the conversation beyond the feed mill floor to examine strategies for minimizing emissions across the supply chain to reduce the feed industry's carbon footprint to reach net-zero emission targets.
In addition to Hruby's opening address, "Pathways to net-zero emissions: Innovations in feed production and beyond," four speakers will tackle several of the most critical issues in feed production, ranging from emerging energy efficiency solutions to how artificial intelligence can be leveraged to improve the feed industry's profitability. Sessions and speakers include:
Rounding out the program, a panel discussion will examine how the global feed industry can eliminate waste to reduce the animal agriculture's environmental footprint while improving profitability. Here, representatives from Cargill, the No. 4 top global feed producer; feed additive supplier Novus; and insect breeder and processor Innovafeed come together to explore circularity's role in sustainable feed production, emphasizing new technologies, responsible ingredient sourcing and considerations for formulating with novel proteins, such as insect meal.
The Feed Mill of the Future Conference will be held on Tuesday, January 30, 2024, from 8 a.m. to noon, at the Georgia World Congress Center in Atlanta. The event is organized by Feed Strategy and Feed & Grain magazines, in partnership with the American Feed Industry Association (AFIA) as part of its education program.
Visit Feed Mill of the Future to view the full agenda.
Note: To register for the Feed Mill of the Future Conference, visit IPPEXPO.org, register for IPPE 2024, enter the Education Program/Paid Programs menu and select Feed Mill of the Future Conference.
2024 FEED MILL OF THE FUTURE CONFERENCE

January 30, 2024 | 8 a.m. – noon

IPPE 2024 | Georgia World Congress Center

$95 early bird | $125 after January 6

To attend the Feed Mill of the Future Conference, you must first register for IPPE 2024. Visit ippexpo.org, and click on the "Education Programs," and then location the "Paid Conferences" drop down menu to register.