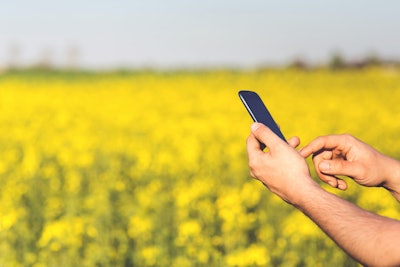 Kaboompics.com via Pexels.com
Video games are a rapidly growing, profitable facet of the entertainment industry, with revenue exceeding U.S. book publishing, music, and North American sports combined, according to Grand View Research. However, when we think of their potential applications, it's likely we wouldn't consider the merits of virtual immersion and its potential to train future generations of ag industry workers.
As per Science Direct, serious education games, or SEGs, are any form of interactive game software developed with the purpose of edifying players. A popular example of an SEG would be the flight simulators used to train commercial airline pilots. SEGs serve to educate rather than just entertain, as their name suggests. The application of SEGs, coupled with other digital tools such as virtual training, model active learning tools that researchers are utilizing to enhance curriculums and training programs, particularly in the ag industry.
'Agpocalypse' SEG empowers students to strategically grow virtual crops
With the implications of climate change threatening food security, future agrifood professionals will have to dramatically alter production practices to ensure success in feeding a growing global population. In addressing this predicted alteration, a team of software developers, artists and scientists at the University of Nebraska sought to edify Nebraska high school students with their project, "Agpocalypse 2050."
"Game-based learning through serious educational games is a growing strategy to engage with learners," said Dr. Deepak Keshwani, an associate professor of biological systems engineering at the University of Nebraska and member of the "Agpocalypse 2050" team. "Game-based learning in conjunction with supporting curriculum provides a low-stakes approach to learning about complex problems. Game-based learning opportunities provide distance between players and the issue to circumvent emotional responses, while empowering learners to test different strategies in a low-stakes and fun way."
"Agpocalypse 2050" allows students to consider the way climate change and dramatic population growth will affect yield on Nebraska farms. Through trial and error, students choose which crops to plant, when to irrigate, how much water to use, and a multitude of factors that may alter the success of their farms down the line. More than that, educational video games give students the ability to consider the difficulties of managing farms and natural resources from a different perspective.
Data simulates natural resource management in 2050
For students considering a career in the ag industry, SEGs are an avenue to thinking critically about agrifood production 30 years from now.
According to Keshwani, "Part of the purpose of the game is to educate our learners about agricultural systems in general and the complexity of challenges in feeding a growing population by fostering systems-thinking skills, which is the foundation of developing innovative solutions to complex problems."
"Agpocalypse 2050" uses the 2050 global population estimate, i.e. 9 billion people; data from existing scientific computational models; and input from a panel of experts involved in the game's development to create the game's perimeters. The simulation models how the corn, water, ethanol and beef nexus will be impacted by the population increase and the deterioration of natural resources.
To generate as accurate a model as possible, Keshwani reported that the team "used an agile-project management development strategy that relied on continuous feedback from both pedagogical experts and domain experts." The data used to create "Agpocalypse 2050" is as accurate a prediction as possible, offering a glimpse of what producers may be up against and provides users a chance to try out different strategies to protect the environment, crops and animals.
Limitations of SEGs aiding curriculums
The game has its limitations. Despite the team's rigorous process in obtaining data, climate change's effect on agrifood production is too complicated to sum up in one simulation.
"Game designers often have to make simplifying assumptions about complex topics to enable game play for younger learners," said Keshwani. "We have to be careful to ensure scientific accuracy is maintained in those situations."
He also highlighted how platform accessibility may be a challenge, because some students do not have access to computers, bandwidth is limited, and browsers can fail to properly run SEGs as intended.
"Apocalypse 2050" also does not consider all the effects of a climate crisis. While it may take water and energy usage into consideration, offshoots of these problems, such as mycotoxins spurred by extreme weather conditions, are not factored in to potential outcome. Virtual immersion may not be an all-encompassing tool for projecting the challenges of climate change, but it appeals to and engages ag's next generation of recruits.
'Mooving Cows' trains milkers, dairy farm staff
SEGs aren't only an avenue for learning in the classroom, but also on the job. "Mooving Cows," a mobile game spearheaded by Dr. Jennifer Van Os, assistant professor of animal and dairy sciences at the University of Wisconsin-Madison, seeks to aid in training dairy workers on how to properly handle cows.
Van Os frequently received inquiries from Wisconsin dairy farmers looking for more effective ways to train milkers and other dairy production staff. Around the same time, a 2020 policy change made by Farmers Assuring Responsible Management (FARM), an animal care program open to U.S. dairy farms, milk processors and cooperatives to ensure high quality and humanely sourced milk, further demonstrated the need for new dairy industry training tools.
When the current version of FARM's program went into effect, "they added a new expectation that anybody on the farm who worked with animals, regardless of whether it was lactating cows or pre-calves -- if they had any kind of animal care role -- they had to show annual continuing education in stockmanship or cattle handling," Van Os said during a lecture on her project. "This [training] could take any form: it could just be watching videos, it could be an in-person trainer coming to the farm, or it could be something like the video game."
The dairy industry need and the new FARM requirements prompted Van Os to explore if virtual simulators, like the ones used to train commercial airline pilots, could be applied to address the training problem, and led to the creation of "Mooving Cows."
The game's main objective is to instruct workers on how to take advantage of a cow's flight zone. The flight zone is the distance a worker must maintain from the cow before it will move away and it can be difficult to safely traverse depending on the animal. SEGs provide a great opportunity for this type of active learning.
"You are engaged in the activity and inside of a game you can apply concepts and practice skills, not just hear about them and memorize," Van Os said. "And so, because of these different factors, research has shown that serious games result in superior learning and retention of knowledge compared to more conventional instruction methods."
"Right now, we're focused really on basic cow handling, moving cows to and from the parlor, but we think potentially serious gaming could be applied to a lot of different scenarios on the farm," she said.
Van Os and her team intend to release the game publicly for Apple and Android in early 2024.
SEGs influencing present and future ag workers
If "Agpocalypse 2050" and "Mooving Cows" can teach ag workers anything, it's the value of SEGs in producing a safe environment to actively learn and to simulate the future of agrifood production. SEGs and virtual immersion tools like augmented reality, for instance, may be an underrepresented asset in any level of the agriculture industry, whether that be farming, grain processing, feed production or animal nutrition.
SEGs are on the rise in many fields, and research does indicate that serious game-based learning is far more effective than nongame-based alternatives. While SEGs in the feed and grain industries have not yet been introduced, stakeholders may find this new form of learning a most fruitful opportunity to train workers and connect with future generations of the industry.